The Crime Lady: More Cases That Haunt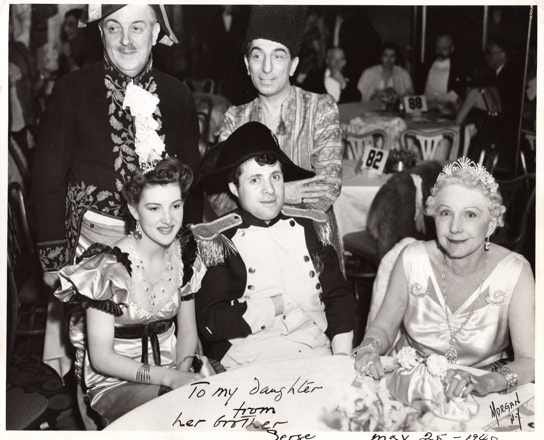 Dear TCL Readers:
Last year, one of my favorite crime writers, William Boyle, reached out to ask me to contribute to a project he was guest-editing for a film website. We batted around some ideas for what I might write, since he was looking for a true crime essay of the kind that has become — it is still incredibly weird to say this — my specialty. None were quite right, and it was only when I mentioned an unsolved murder that I'd been obsessed with long ago and that I still thought about, every now and then, that everyone got excited.
Last fall, I went through my notes on the life and death of Serge Rubinstein, a 46-year-old Russian-Jewish financier who was murdered in the bedroom of his Fifth Avenue townhouse, thinking I would write a memoiristic essay of what it feels like to be in the grips of a research and reporting obsession, and how Rubinstein's behavior fit in alarmingly well with recent news stories about Very Bad Men.
Then I discovered I'd written down the name of the likely culprit, after a conversation with the eventual biographer of Woodrow Wilson, whose first book had been on the case. And the essay shifted gears, because it turned out that man — Peter Crosby, and I can name him because he's been dead for more than two decades — lived as dissolute a life as did Rubinstein, a story involving French starlets, multiple swindles, gossip columns, intimate partner violence, family strife, and Atlantic City casinos. It was, to be honest, way more than I bargained for. And it's all in this essay, finally published last Friday at ByNWR.com, the film website owned and operated by the director Nicolas Winding Refn, along with other amazing features, audio, and video projects.
Sometimes, to exorcise a ghost, you end up reviving more ghosts. But I'm glad I did, and thanks to Bill for prodding me to do so, surprising myself in the process.
**
It's a little less than 3 months to the publication of Unspeakable Acts, and while (virtual) events are still being finalized, I am happy to share three prepublication reviews from the trades. Kirkus deemed it a collection of "perceptive" and "well-chosen sampling" of true crime writing; Library Journal's starred review concluded: "This enthralling volume insists that there can and should be humanity within true crime. Whether readers are spellbound or disgusted by the genre, this is a must." And Booklist also gave the anthology a rave: "essential reading for all true crime fans."
**
A few weeks ago I found myself inflamed and infuriated by the rise in so-called "armchair epidemiologists." It didn't help that I was once friendly with one of them, and watching that person slide into their current state has been…extremely discombobulating, as I suspect must be the case for others who knew (and might still know) them. To better understand the phenomenon, I rang up the social psychologist David Dunning, who described (along with Justin Kruger) a now-infamous effect of overconfidence and bad outcomes. It was an extremely delightful conversation about the catastrophic effects of refusing to admit wrongness or a lack of expertise.
**
READ/WATCH/LISTEN
Stay safe and healthy, and stay home, even (and especially) with the nicer weather out there.
Until next time, I remain,
The Crime Lady