The Crime Lady: THE REAL LOLITA Around the World; Edna Buchanan's Miami; and More
Dear TCL Readers,
I've spent the last few weeks working very hard on my new book in a variety of locales, whether sweltering in my Brooklyn apartment or in the somewhat cooler climes of beachfront Maine and lakefront Sullivan County, New York. As I've been immersed in 1960s criminal justice, intellectual history, and book publishing life, news and forthcoming announcements continue to abound with respect to The Real Lolita.
For the rest of the month of July, the Kindle edition is on sale for the ultra-low price of $1.99. (I'm noting this in tandem with Amazon workers continuing to strike, so don't cross the virtual picket line until the strike is over, please.) Then the paperback edition will be published in the US on September 10. For that new edition, there are two major changes, both of which are reflected in the new cover:
The most significant change is the new afterword, which discusses some new information that came in a few weeks before the book's hardcover publication last year. And yes, that is indeed a new subtitle. Knopf Canada, my publishers up North, felt a change would give the book an even better chance in the market, and when we ran it by Ecco, as well as my UK publisher, Weidenfeld & Nicolson, they went with the change enthusiastically, too — though their paperback publication dates will be later on, in November 2019 and February 2020, respectively.
I'll be doing a limited number of events to promote the paperback of The Real Lolita, including an event at the Center for Fiction on September 26; an appearance at Fall for the Book on October 12; and Bouchercon in Dallas from October 31-November 3 (helped, in no small part, by being up for the Anthony Award in Best Critical/Nonfiction Work.) More appearances will be added to the schedule, so look for further details towards the end of the summer.
**
Foreign-language editions of the book are also starting to pop up. This month, Individuum published the Russian edition of The Real Lolita: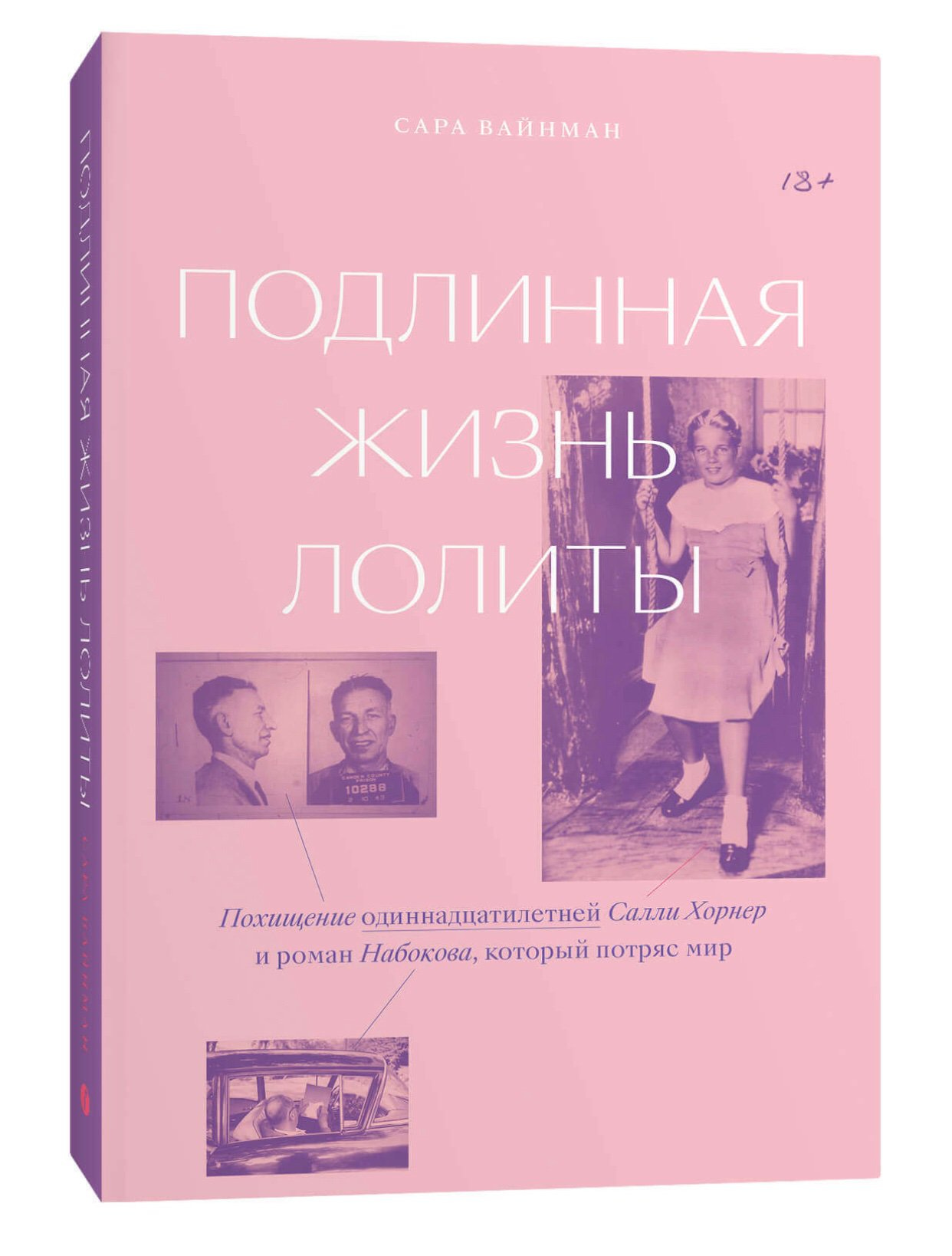 The Spanish-language edition will be published on September 17 by Kailas Editorial:
And on October 3, Editions de Seuil will release the book in France:
It is super exciting to see how different countries present and publish The Real Lolita and I really hope to see the book published in many more places, rights and circumstances willing!
**
READ/WATCH/LISTEN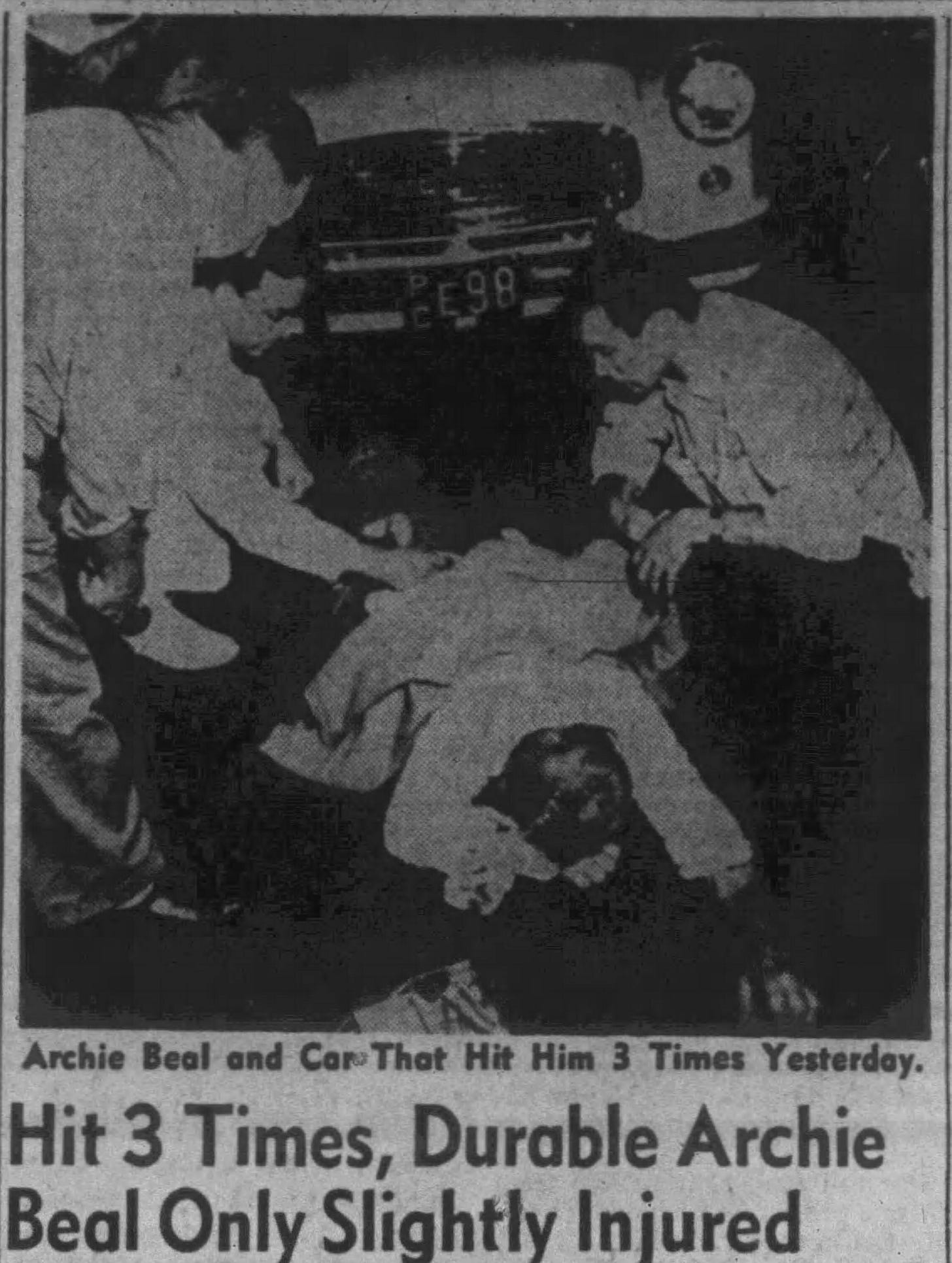 Books and anthologies have taken up most of my attention this summer, but here's what else I've worked on, read, listened to, or watched:
My newest column for CrimeReads is up this week, and it's on the fiction and nonfiction of Edna Buchanan, Miami's queen of crime. I began reading her Britt Montero series in high school (!) and a recent reread of Calvin Trillin's iconic 1986 profile of her, the year Buchanan won a Pulitzer Prize for feature reporting, in tandem with the recent documentary The Last Resort got me thinking about her career, her influence upon my work, and the roads she's traveled of late. Some of them were literal: the clipping just above is from a July 29, 1957 Passaic-Clifton Herald-News story about the time when 19-year-old Buchanan (then Edna Rydzik) got into a car accident and hit a 58-year-old man several times. He wasn't seriously injured, and she got a crash course in how crime reporting works — and wanted more.

After The Cut published my big feature on the women harmed before, and after the Central Park Jogger in 1989, I wrote an op-ed for the Washington Post about Linda Fairstein and why her criminal justice legacy is complicated, and should continue to make us feel deeply uncomfortable. (A companion piece that I admired a lot was Meaghan Ybos discussing Fairstein's "carceral feminism" in The Appeal.)

Summer is a time when I try to mix in backlist whenever possible, and books I've enjoyed and admired in particular include Eliza Griswold's deserved Pulitzer winner Amity & Prosperity, which illuminates the perils of fracking through one particular family in rural Pennsylvania; Alexander Chee's debut novel Edinburgh, gorgeously written and even more relevant now than in 2001; Edith Wharton's Ethan Frome and The House of Mirth; and the Wonderland Quartet by Joyce Carol Oates.

As for new books, the easiest of recs for Trick Mirror by Jia Tolentino; Olivia Gatwood's debut Life of the Party, a true crime-themed poetry collection; Emily Nussbaum's I Like To Watch (particularly for the "Confession of a Human Shield" essay); Colson Whitehead's The Nickel Boys, which I would like someone to compare and contrast to Chester Himes & John A. Williams; My Mother Laughs by Chantal Akerman, a gorgeous, elliptical, dreamlike memoir written a couple of years before her death; Eve Babitz's assorted nonfiction I Used To Be Charming; Kevin Wilson's ultra-charming Nothing To See Here; and Attica Locke's Heaven, My Home, the even-better sequel to the much-loved Bluebird, Bluebird.

In podcasts, The Ballad of Billy Balls is iO Tillett Wright's mix of reporting and true crime memoir and I loved it very much. Man in the Window was good — especially getting living victims of the Golden State Killer on the audio record — but I wanted it to break loose of the Wondery storytelling formula a little more.

I basically ignored television this month, but the Toni Morrison documentary, The Pieces I Am, was excellent, and made me ruminate upon what it is to carve out precious time to be a writer, a distinct writer, and to chronicle a world that white people have, deservedly, little to no access. Also, what a gift Morrison has not only for her written word, but for those of others, and for the friendships forged through books.
More very soon. And while I've been a little slow at sending out paid newsletters lately, there is also one coming this month, so feel free to click on that button below:
Until next time, I remain,
The Crime Lady